Corinth has a large variety of things to offer its visitors, from ancient sites to picturesque beaches and more.
Wheelchair Accessible Corinth

Have you ever heard of Corinth? It's a town in Greece that has a long, rich history as well as beautiful scenery. It's a fascinating place to visit, especially if you enjoy learning about life before your time.
Corinth is easy to get to from Athens! You can get there by bus, train, or car. Once you get to Corinth, you'll be met by all sorts of museums, historical sites, beautiful nature, and delicious Mediterranean food.
Corinth is wheelchair accessible– more so when you know the ins and outs of the city. The following section will give you a brief overview so you'll be able to travel Corinth easily from the comfort of your chair.
Corinth's 5 Best Wheelchair Accessible Activities
1 Spend Your Time in a Resort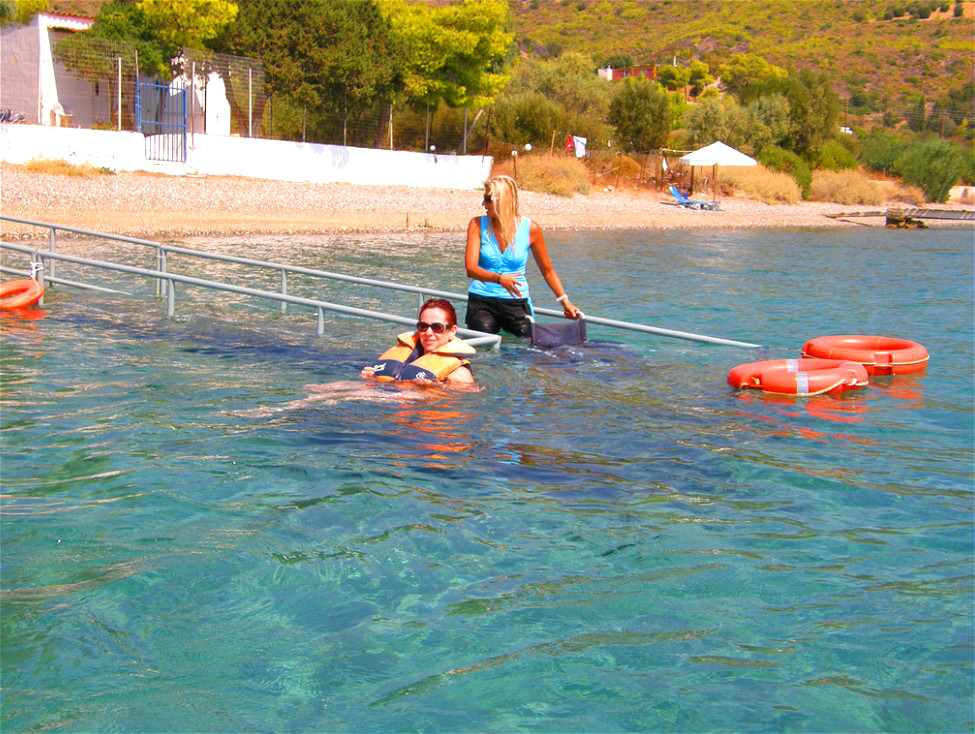 Sometimes, the ultimate way to relax on a trip is to spend your days in a resort. Corinth has a place called Sirens Resort that's perfect for disabled travelers! It's in a remote location on a private beach so it's the perfect place to unwind from your busy schedule back home.
As mentioned, the resort has its own private beach. They also have a ramp that goes into the sea so you can go swimming any day you wish! The manager is available to help you order takeaway from a restaurant that's nearby or to organize groceries you need.
It's not an all-inclusive resort, but it is wheelchair accessible and a comfortable place to relax. They also provide laundry service which is a nice bonus!
They are happy to arrange your transportation from the Athens international airport to their resort in an air-conditioned accessible vehicle. Go here for more information.
Roll through Ancient Corinth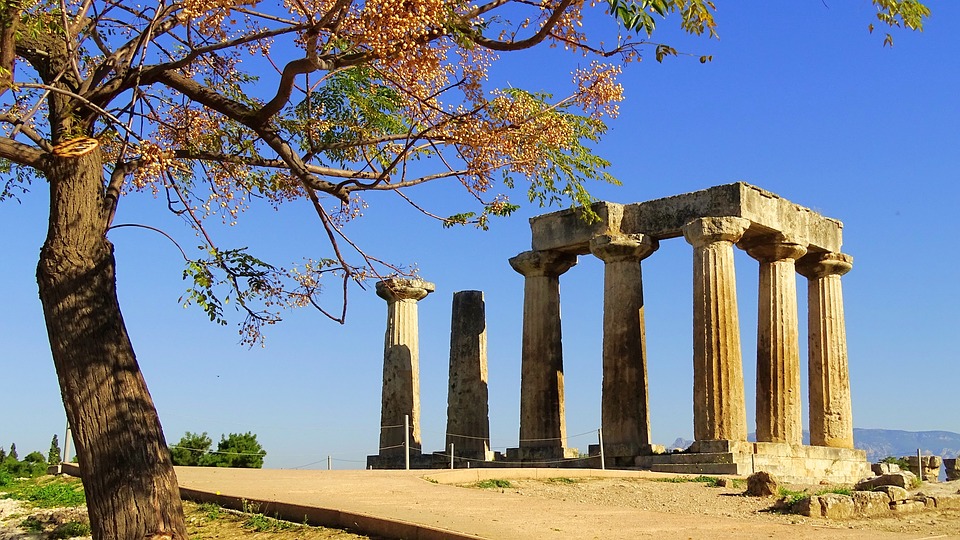 If you've come to Corinth for its history, you definitely don't want to skip the ancient city! There is a lot to see in a fairly small space. There are information boards all around the area, providing you with plenty of help identifying what you're seeing.
At the site, there are some areas that are wheelchair accessible with ramps to help disabled visitors get around. The entire area is not accessible though, and much of the terrain is a bit rough with pebbles sprinkled about so you'll need to be prepared for it potentially being a bit bumpier than you're used to.
However, it is doable! If you'd like to see the ruins just be open to seeing parts of it up close, parts of it from more of a distance. Either up close or from a bit away, it's an amazing experience being there to see it all in person!
Eat Some Traditional Greek Food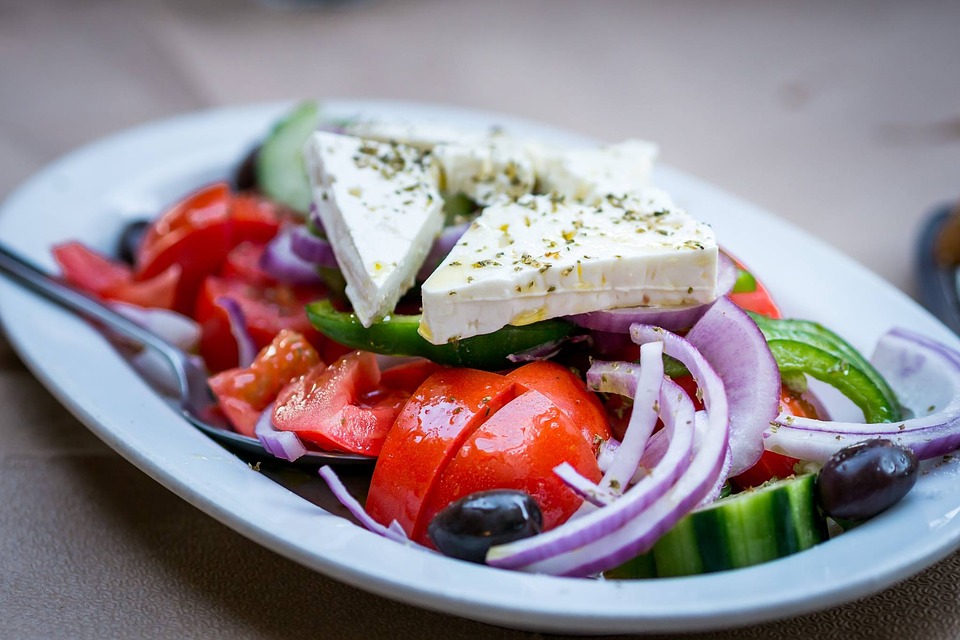 You can't go to Greece without eating some delicious food! One restaurant called Marinos Restaurant is a great one to stop by. They have all sorts of food including crusty bread, good local wine, chicken souvlaki, and greek salad to name a few!
They have vegetarian and vegan options and are happy to work with people who have allergies.
There is both inside and outside seating and the restaurant is very accommodating to people in wheelchairs. You won't have any problems getting to your table. Go here for more information.
Visit the Corinth Canal and Nafplion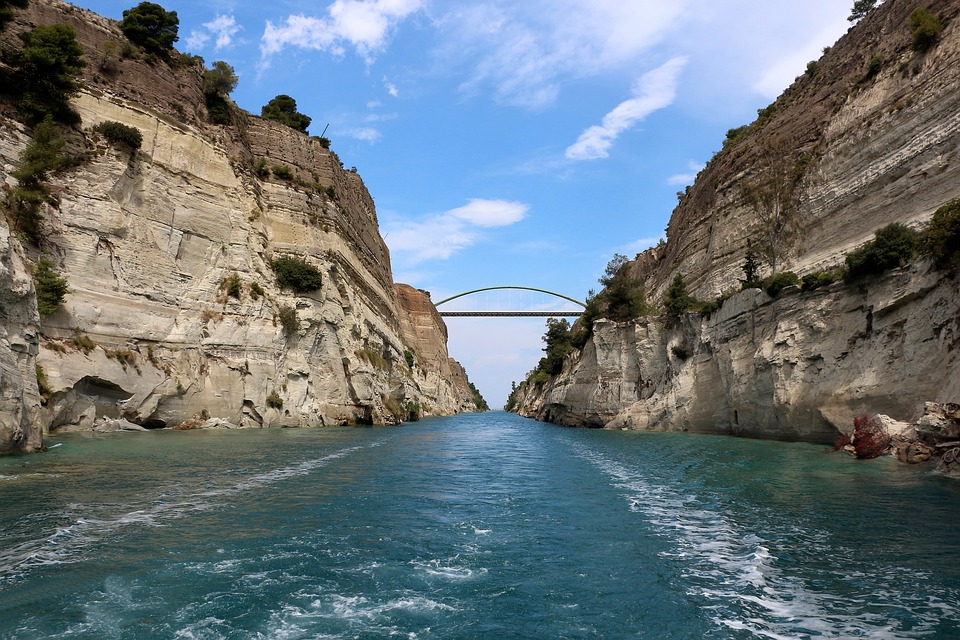 The Corinth Canal provides a shortcut connection between the Aegean and Ionian seas. The canal is famous and an interesting historical site to learn about! If you'd like, you can go on a boat ride through the canal, listening to a narrative of the history of the site.
You can also visit nearby Nafplion which is one of Greece's most beautiful towns. It's full of neoclassical mansions and elegant old houses.
The area is possible to explore on your own, but if you'd like there are tours you can go on. Further information about a tour through these areas is below.
Go to the Museum of Ancient Corinth
Photo Credit: Corinth Museum
The Museum of Ancient Corinth was built to house the different objects found in archaeological excavations of ancient Corinth. It helps walk you through the fascinating history of the area while providing you with visuals so you can easily imagine what life was like long before you were born.
It's a nice place to learn about the history of the area and escape the heat of the day, especially if you've been out exploring the old city of Corinth.
The museum is wheelchair accessible and also has a wheelchair accessible bathroom. Go here for more information about the museum.
Best Ways to Get Around Corinth, Greece in a Wheelchair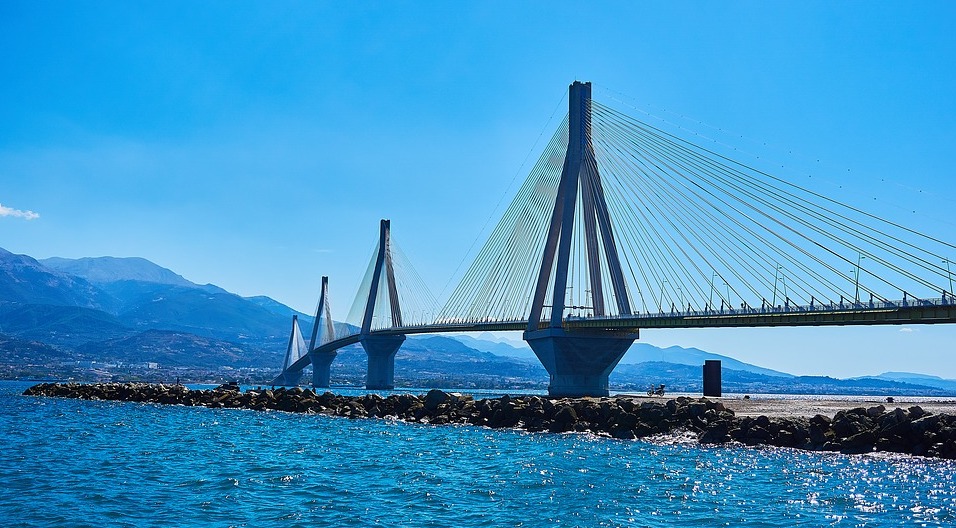 1 Train (Athens Suburban Railway)
It will take around 1h 10 min from Athens to Ancient Corinth. The ticket you need to buy is towards Kiato direction. The train operator is Greek Railways (OSE), and you can buy the ticket on their website.
The company grants a discount of 50% on the full fare ticket to persons with special needs/persons with reduced mobility.
It is possible to use a wheelchair in trains, but its width must not exceed 70 cm and the total length 1 m and 30 cm.
The station of the Athens Suburban Railway will provide a special ramp for you to be on board. For more detail information about the accessibility, please check here: http://www.trainose.gr/en/passenger-activity/passenger-services/disabled/
2 Taxi
One great way to get from Athens to Corinth is to use G & K Services. They are a wheelchair accessible taxi service that helps provides transfers and tours in Athens and the surrounding areas.
Another option is to take a taxi with Korinthos Taxi Transfers and Excursions. They help fill the transportation needs in Corinth. While not officially wheelchair accessible, they've been known to be really helpful for visitors who use wheelchairs.
They drive regular sedan type cars, but their drivers are usually happy to help people board their vehicle and place the wheelchair in the back of the car. If you'd like to use them, just contact them about your particular situation before booking a taxi. Here is the website: https://www.korinthos-transfers.com/en/
3 Go on a Tour
One other good way to explore new areas is to go on a tour! As mentioned above, the Corinth Canal and the town of Nafplion are lovely places to tour. The Holland American Line provides a wheelchair accessible tour of both places.
Best Accessible Accommodations in Corinth
Summer is on the way! So, why not plan a cool getaway to Corinth with your family or friends? Before you go, you need to consider booking a comfortable and accessible accommodation.
By classifying the properties into three categories, Handiscover has prepared lots of fabulous rentals featuring roll-in shower with chair, grab rails, mobile hoist and accessible car hire. What you need to do is just select one accessible accommodation based on your own mobility.
Here are some great examples from the website.
If you wanna more personal support, do not hesitate to contact via e-mail: booking@handiscover.com or on the phone: +44 1550 400022
So, how does Corinth sound to you? I personally really enjoy places that have a lot of history, and as you can see Corinth is full of all sorts of windows into the past. It's fascinating not just learning about history, but actually being able to see and touch parts of it.
Whether you love history or not, though, wheelchair accessible Corinth has a large variety of things to offer its visitors. If you have the chance to go, I'd definitely do it!
Other Useful Travel Information
Other Gorgeous Travel Destination and Beautiful Beaches Around the World!
About the Author:

Cory Lee is a wheelchair user, travel addict, and accessible travel writer. On his blog, Curb Free with Cory Lee, he hopes to inspire others to roll out of their comfort zones and see all the beauty our world has to offer.