Wheelchair accessible Blackpool is fun to visit! Whether you want to see animals, visit a waterpark, or meet wax celebrities, they have all that and more!
Wheelchair Accessible Blackpool
Blackpool, England is a seaside resort town on England's northwestern coast. It's well-known for its beautiful beaches, one of the world's tallest and fastest roller coasters, and a group of celebrities waiting to meet you.
Wheelchair Accessible Blackpool is the place to go if you're in vacation mode – it gives you everything you might want, whether you feel like a relaxing vacation or participating in all of the thrilling activities Blackpool has to offer.
Like much of the UK, Blackpool is an old-style city. That usually means, as a wheelchair user, it's a little bit difficult to get around. However, since Blackpool is such a popular tourist destination, it has worked hard to become as wheelchair friendly as possible.
The following section is a list of some of the best wheelchair accessible activities in Blackpool.
Type in where you would like to go and we'll show you the best accessible accommodation options in that area!
Blackpool's 5 Best Wheelchair Accessible Activities
1. Visit Blackpool Tower
Blackpool Tower is one of the most famous spots in Blackpool. It has a Tower Eye and a solid-glass skywalk which offer you spectacular views of the city. Not only that, but there is a 4D cinema which tells you all about the history of the tower.
Blackpool doesn't want you to miss out on their tower's incredible views. It is accessible by wheelchair. You can't use a mobility scooter there, but if that's what you arrive with, they have complimentary wheelchairs you can use instead while you're there.
The tower also has disabled-access toilets throughout their building. You will need to access them by radar key, so be sure to ask a member of staff for assistance if you'd like to use one.
Besides accessible toilets, the beautiful Blackpool Tower also provides detailed information about wheelchair hire, ticket buying and lift weight limits for disabled users!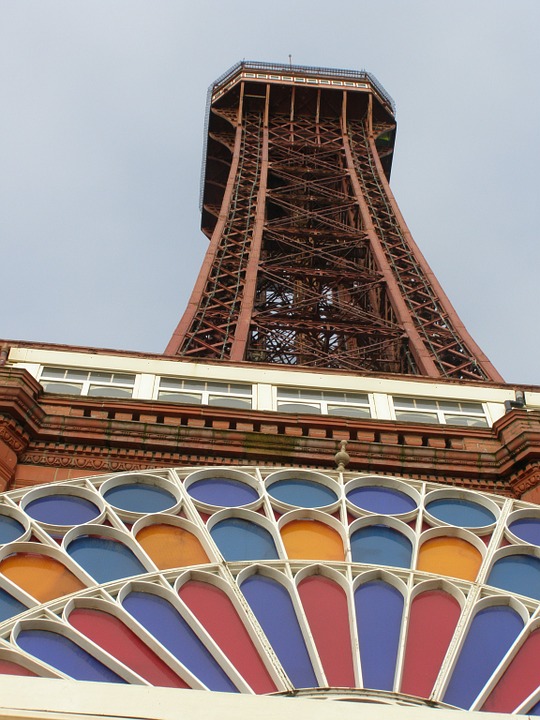 2. Roll through Stanley Park
If you enjoy gardens, you'll love Stanley Park! It has ornamental gardens, lakes, natural woodlands, rose gardens, Italian gardens, and much more.
The park is 256 acres and is one of England's largest and most historically significant gardens. It was first officially opened in 1926 by Sir George Edward Villers Stanley. The park is open all year, from dawn until dusk.
There is wheelchair access throughout the park to make rolling through the grounds a breeze. They also have wheelchair accessible bathrooms, disabled parking, and a café that is wheelchair accessible.
3. Go to the UK's Largest Indoor Waterpark
Sandcastle Waterpark is the Uk's largest indoor waterpark, and it happens to be in Blackpool! It's well-known for having 18 slides and other attractions such as the world's longest indoor roller coaster water slide and Aztec Falls.
The waterpark is kept at a tropical 28 degrees celsius so you can enjoy the water all year round. No having to wait until summer!
Sandcastle Waterpark is an award-winning and fully accessible venue so you can join in on the fun. They have free water accessible wheelchairs for you to use. There are also accessible toilets throughout the waterpark. There is a large variety of accessible facilities and the team on staff is trained to assist you in the waterpark.
4. Visit Blackpool Zoo
Are you an animal lover? Blackpool Zoo is a fun attraction for visitors of all ages. It has hundreds of different animals, reptiles, and birds living in its 32-acre park. Other than Christmas Day, it's open daily at 10 am.
The zoo has all sorts of animals including giraffes, gorillas, zebras, camels, elephants, and more! It's a fun place to roll around in the outdoors while enjoying the beautiful animals living in the spacious zoo.
The zoo is dedicated to making all its guests feel welcome and comfortable. They have accessible parking spaces, wheelchairs available for free loan, and accessible bathrooms.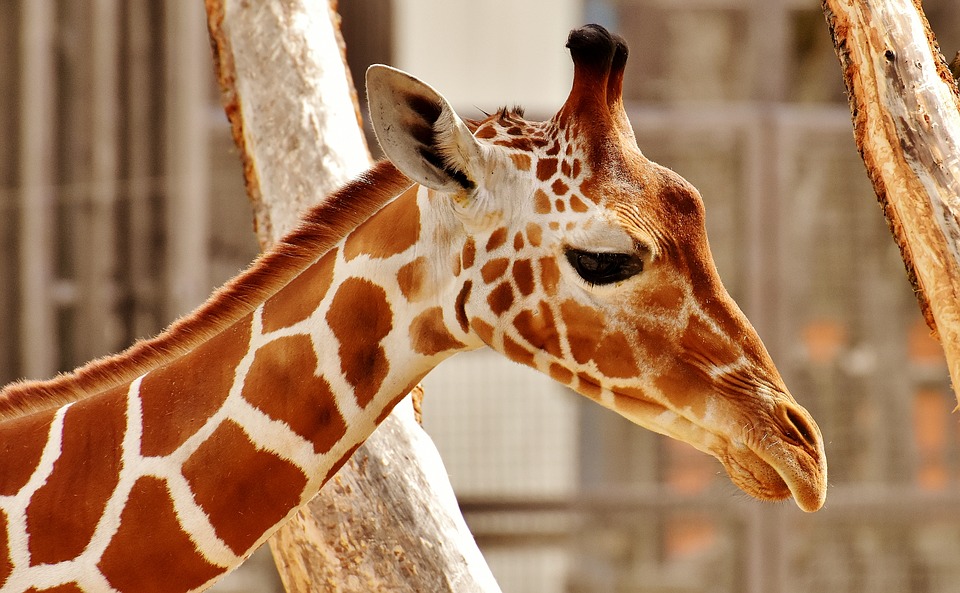 5. Explore Madame Tussauds Waxworks
Feel like meeting some celebrities? This fun attraction will leave you feeling like you have. It's a museum full of wax sculptures famous for its celebrity figures such as Olly Murs, Keith Lemon, Bear Grylls, and even Queen Elizabeth II!
The museum is wheelchair accessible. They have two elevators in the building for their disabled guests. One of the elevators is a small passenger elevator that is only suitable for standard size wheelchairs.
The museum only allows three wheelchair users in the building at a time for safety reasons, so it's strongly advised that you pre-book your visit in advance. When booking your ticket, just do so online and select the option "I would like to make a disabled booking."
See more top accessible activities in Blackpool!
Best Ways to Get Around Blackpool, England in a Wheelchair
1 Flying as a Wheelchair User
To get around Blackpool in a wheelchair, before you go, you need to have a detailed plan. It's better for you to book your ticket ahead and choose a comfortable seat.
2 Tram
One of the most popular ways to get around Blackpool is to use their trams. Some of the trams are wheelchair accessible, some aren't.
The town is gradually upgrading them to be more accessible, but not all of the trams are accessible yet. All of the modern light rail trams, though, are wheelchair accessible, and the low floor buses were designed with wheelchair users in mind.
3 Buses
Do keep in mind that many buses only have space for one wheelchair user. If you try to board one of those buses that already is occupied by a wheelchair user, you may be asked to wait for the next bus.
If you want to know more information about accessible boarding and alighting, do not hesitate to go to the Blackpool transport website!
4 Taxi
C Cabs is an excellent taxi company in Blackpool. They have a variety of different types of taxis, including ones that are wheelchair accessible. If you are a female and feel uncomfortable having a male driver, they will even provide you with a female driver upon request. You can go here for more information.
5 Accessible Car Hire
Having access to a reliable and wonderful accessible car hire means flexibility for your holiday. In the UK, in general, there is a huge variety of car hire companies. Here we provide an overview of some of the available services suited to you.
6 Accessible Tours
If you'd like to go on a tour, consider using Bond Coach Tours. Bond Accessible Coaches provides transportation services to individuals who use wheelchairs or who have other disabilities.
They offer many services, including taking clients on a range of tours and day trips. You can find out more information about Bond Coach Tours, as well as more information about a few other coach services.
Best Accessible Accommodations in Blackpool
A seaside city with countless accessible activities available to wheelchair users makes Blackpool a fantastic holiday option. Book a comfortable, accessible and affordable holiday with Handiscover now!
Stay in one of these gorgeously designed hotels in wonderful Blackpool! If you wanna personal support, you can always contact us via e-mail: booking@handiscover.com or on the phone: +44 1550 400022 (UK)
About the Author:
Cory Lee is a wheelchair user, travel addict, and accessible travel writer. On his blog, Curb Free with Cory Lee, he hopes to inspire others to roll out of their comfort zones and see all the beauty our world has to offer.