For a great holiday in Mallorca
The largest of the Balearic islands, Mallorca offers a stunning array of sandy beaches, Mediterranean foods, and rough mountain scenery. Take one or more day trips to surrounding areas for incredible shopping, dining and sightseeing opportunities on this popular island.
Book Accessible Holiday Accommodations Mallorca with Handiscover to get the best the area has to offer for a relaxing beach vacation. You need sunshine, white beach and blue sea!
Just type where you would like to go and we'll show you some great accessible accommodations in that area!
Video made using InVideo.io
DISABLED FRIENDLY ACTIVITIES IN MALLORCA
Calla Millor
Cala Millor is another great resort area to stay in and it also makes for a lovely day trip. While here, enjoy daytime activities such as horse riding at Rancho Willy and a ride in a glass-bottom boat along the east coast.
Then, in the evening hit the amazing selection of shops, nightclubs and restaurants. Calla Millor is wheelchair accessible and there are a variety of hotels and vacation rentals nearby which include such features as wheel in shower, hand grips and more.
Take a Day Trip to Palma
The largest city in Mallorca offers incredible architecture, museums, and fantastic nightlife. While here, take a fascinating boat ride along one of the world's largest underground lakes.
Then, head to the Bellver Castle for the best views of the city. Bellver, Spain's only circular castle, has been pristinely preserved for over seven centuries and includes wheelchair access for touring and accessible bathroom accommodation.
Palma Cathedral
This incredible cathedral along the seafront offers amazing views and is a stunning example of Gothic style architecture. Construction began in 1229 but was not fully completed until 1601. Wheelchair friendly access is available throughout along with accessible bathrooms and gift shop.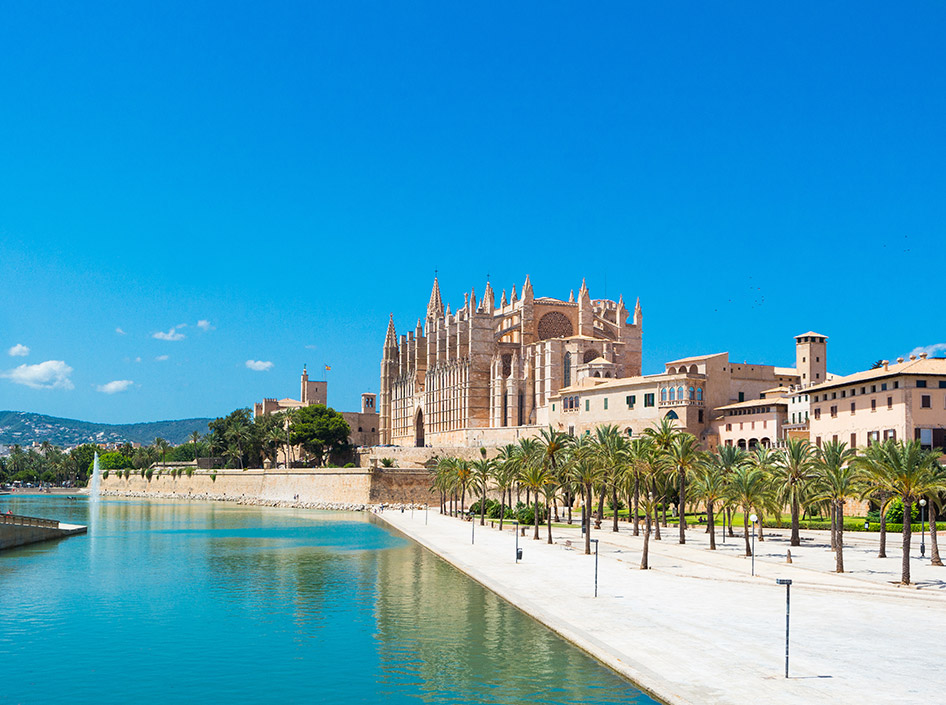 Port de Soller
Enjoy this little village dotted with airy restaurants and serene beaches. Take in the view of the surrounding Tramuntana Mountains as you dine or peruse the weekly market.
A flat promenade and relatively smooth streets make navigating in a wheelchair quite comfortable while many of the surrounding restaurants and shops are also accessible.
La Lonja
This prime example of a civil Gothic cathedral was erected in the 15th-century and is now a place for arts and cultural events. Enjoy the ease of getting here on the No. 4 bus which is fully wheelchair accessible.
See more wheelchair accessible activities in Mallorca >>
WHEELCHAIR AND DISABLED FRIENDLY BEACHES
Stunning beaches, blue, cloudless skies and lots of sun! Limited mobility is not an issue in Mallorca and many places are now offering excellent facilities for wheelchair accessibility as well.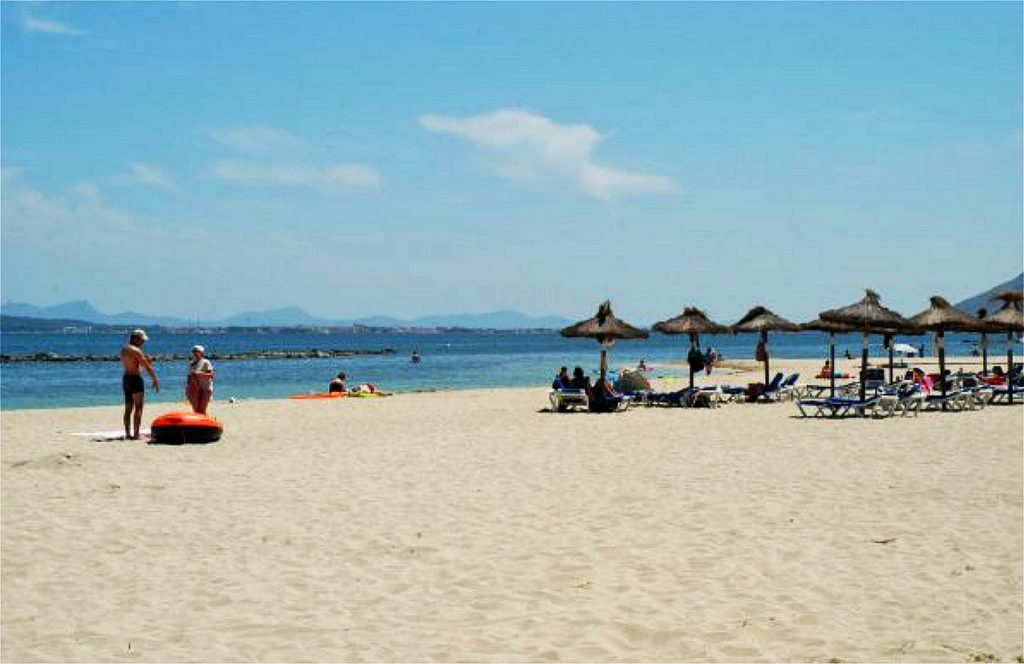 Playa De Muro
Fantastic for providing access, offering a total of 8 specially designed walkways.
Colonia de Sant Jordi
In Colonia de Sant Jordi, wheelchairs can cruise right along the seafront, right up to the lighthouse and around the beachfront, to capture that perfect summer day.
Five other beaches have wheelchair access during the summer months: Can Pere Antoni, Platja de Palma, Cala Estancia, Cala Major and Ciutat Jardi.
They offer a mixture of accessible facilities, including amphibious crutches, amphibious wheelchairs, accessible changing rooms, to name just a few. A complete multilingual guide is available here as a pdf document!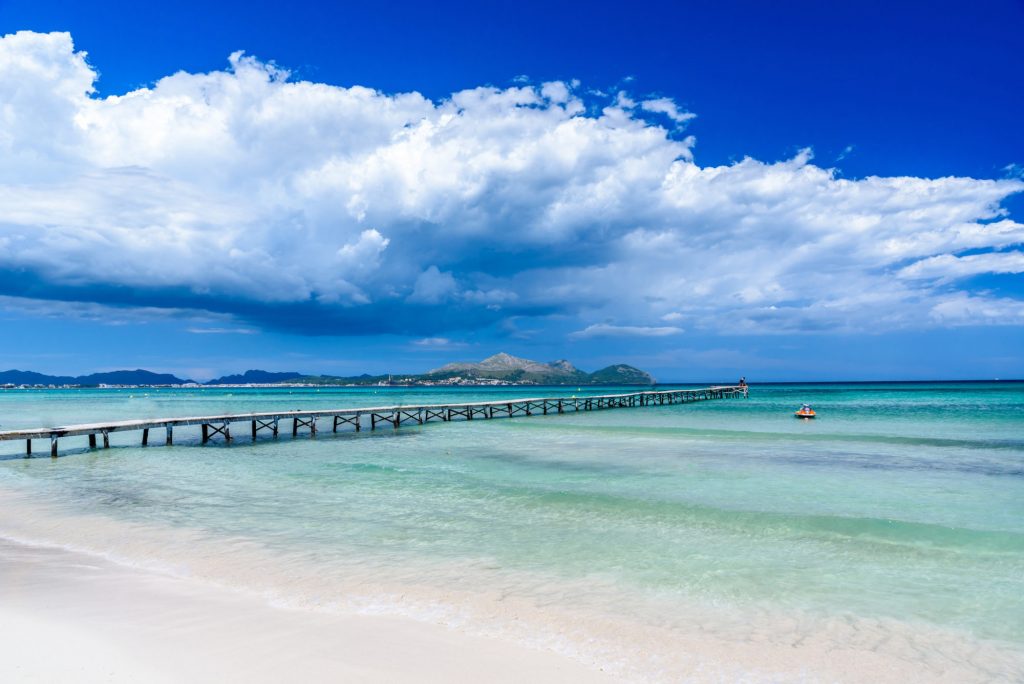 BEST ACCESSIBLE HOLIDAY ACCOMMODATIONS IN MALLORCA
From charming country estates to modern hotels and apartments, Mallorca has accommodations to make you feel like you're at home, only better! Let our accessibility guide levels assist you in finding just the right rental for you and your travelling party.
Click on the pictures to see more detail information about accessibility inside and outside of the properties!! For more personal support, just contact us via e-mail: booking@handiscover.com or on the phone: +44 1550 400022 (UK).
Come and find the most suitable and accessible holiday accommodations in Mallorca!
Type where you would like to go below and we'll show you some great accessible accommodations in that area!
5 BEST HOLIDAY RESTAURANTS IN MALLORCA
Mallorca has incredible Mediterranean cuisine and a true dedication to making their restaurants accessible to all. This top restaurant picks all include easy access as well as disabled friendly bathrooms and other features to make them comfortable and inviting for all guests.
Terraza Carmona
This traditional Spanish restaurant not only includes wheelchair friendly access but also has special menu items for celiac sufferers, diabetics, and vegetarians. Dine on traditional small plates, paella and other seafood specialities.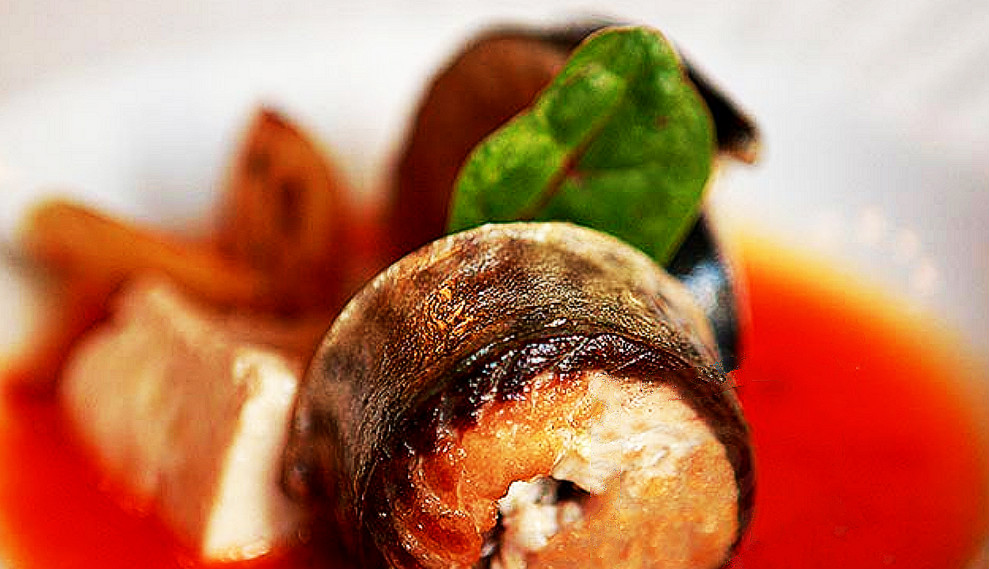 photo@Terraza Carmona
Escanez
Enjoy the simple elegance of this restaurant in the town of Garrucha. Overlooking the beautiful harbour, the restaurant features seafood so fresh you'll feel like you caught it yourself!
Hacienda La Torre
Featuring both traditional and regional cuisine, La Torre offers a beautiful and romantic setting with lovely garden seating. Other features include a separate smoking area, an accessible bar and allowance of service animals.
Casa Enrique
Great for a casual dinner, Casa Enrique specializes in Iberian churrasco steak. Sample this regional delicacy which consists of thinly sliced beef cooked over an open flame. Try the house wine and a few tapas plates featuring fresh seafood and rich fried potatoes for a hearty meal.
Accessibility features include the allowance of service dogs and no steps or gaps to the bar area or restaurant entrance.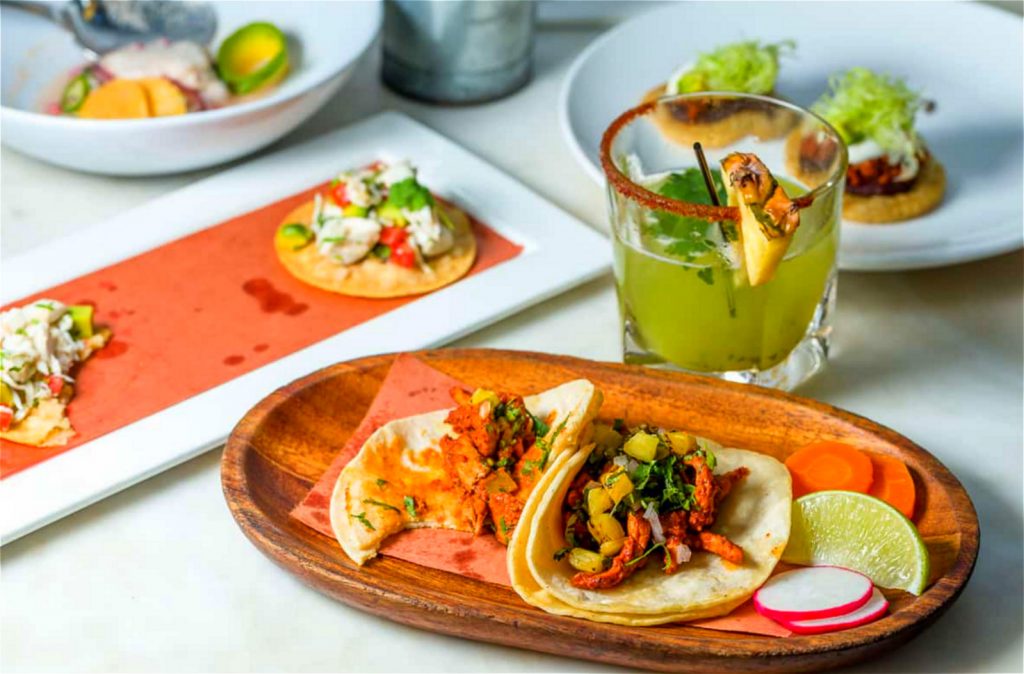 photo@Casa Enrique
Taberna Tendido 1
Explore the cuisine of the Andalusian region at warmly decorated Taberna. Begin with refreshing gazpacho soup followed by fried seafood or a selection of grilled meats.
Finish with a sweet ending of one of their speciality cocktails featuring fresh fruits and regional wines. Access to the main restaurant is wheelchair friendly with a ramp and no steps or gaps between the entrance to the bar area.
GETTING AROUND MALLORCA WITH A DISABILITY – ACCESSIBLE TRANSPORTATION
Mallorca has a wide variety of transit options available that can help those with a disability or are using a wheelchair. Many buses and taxis can accommodate those who require equipment to be shuttled around. There is an airport rail link that has very good facilities for disabled travellers.
When in Mallorca for a short time, one of the best ways to get around is to take one of the official tours of the island. This gives visitors a view of key geographic points, history and more.
Take public transport between resorts, but do not count on this as a main travelling source since bus service can be sparse. Instead, rent a car or hire a driver.
Plane
Most airlines, including the low-cost ones, are flying to the Adolfo Suárez Madrid-Barajas and Palma de Mallorca airports. Wheelchair assistance is available upon request as are wheelchair-accessible shuttles.
Trains
Spanish Railways (RENFE) have special services called Atendo for those in wheelchairs and on mobility scooters. There are two primary railways in Mallorca which connect Palma to Manacor and Sa Pobla and both go by Inca.
ake the Soller Train for a slower but more scenic route on a vintage train. Palma's train station is located in Placa d'Espanya with trains to Inca every hour.
A mere 35 minute trip to Inca will also include stops at Marratxi, Santa Maria de Cami, Consell, Binissalem, Alaro, Lloseta, Manacor and Sa Pobla. Amenities include a wheelchair lift, reserved seats for wheelchair users and companions, adapted restrooms, and an emergency call button.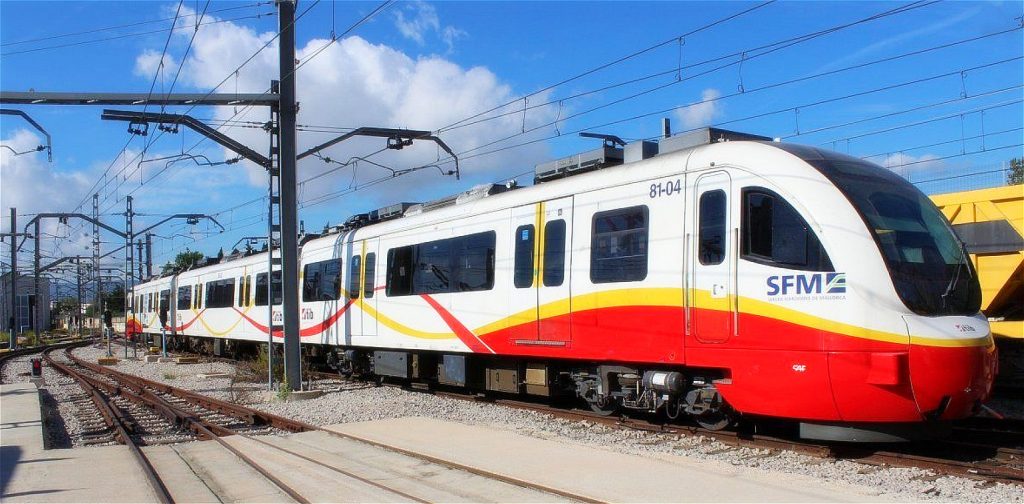 photo@seemallorca
Details on disabled services and amenities are provided at www.seemallorca.com/guides and www.seemallorca.com/trains.
Taxi
Many taxis can accommodate those who require equipment to be shuttled around. We recommend calling ahead of time to book your taxi when you are in Mallorca. Further information on taxi service in Mallorca is provided at http://www.disabledaccessholidays.com
Buses
Buses in Mallorca can accommodate those who require equipment to be shuttled around such as those in wheelchairs and seniors.
Trams
Trams, which travel further, are used in conjunction with trains to access more of Mallorca. Take a tram and train through the countryside to visit Soller and the mountainous Tramuntana region. Find more information on train and tram accessibility at http://www.accessibletourism.org.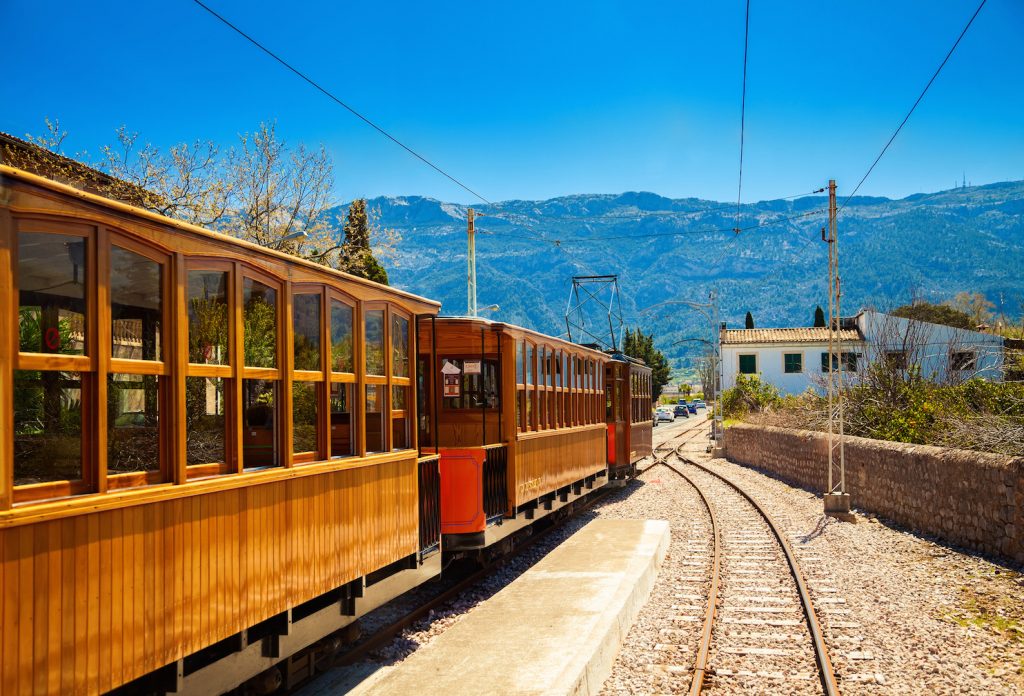 Car Rental
Major airports provide car rentals and can often accommodate disabled access vehicles when you book ahead. Book with Hertz to get access to hand controls or ask ahead if these are available.
To use disabled spaces in car parks, you must display a disabled parking permit in the car window. You can apply for a universal permit in your home country.
Ferry
There are ferries which travel to and from Mallorca including to Barcelona and Ibiza. Many ferries are equipped with lifts to facilitate wheelchair access.
With so much to see, discover, and explore Mallorca is the perfect destination for your next holiday. Let Handiscover help you locate the perfect resorts, hotels, cottages or apartments for your stay.
See more information about how to get around Mallorca >>
You'll ensure that you and your loved ones enjoy a vacation to remember in a destination you'll never forget. Book here (link to the city on Handiscover)
Just type where you would like to go below and we'll show you some great accessible accommodations!