Bruno Hansen, the Winner of 2015 & 2016 ISA World Adaptive Surfing Championship, has joined our family!
The sudden and life-changing accident
It was 1998 when Bruno was 27 years old, an attempted carjacked occurred in South Africa and couldn't walk anymore. When he woke up in the hospital, the doctor told him that every bone was broken and the body was damaged completely. It should be an age full of passion and adventure, however, for Bruno, what accompanies him could just be pain and tear.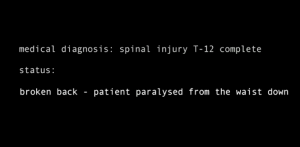 The adaptive surfer and sailor
After six years' darkness and rehab, he decided to go back to the normal life and began surfing and sailing again. He bought an old boat and tried to control it from his wheelchair. Then, He set the sail from Mozambique to Thailand where he survived the tsunami in 2004 by himself. In 2015, Bruno won the first ISA World Adaptive Surfing Championship with no team and sponsors.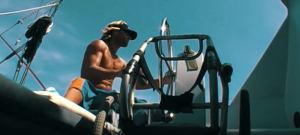 The spirit fighter
After the tragic accident, Bruno faces great challenges. However, he learned to deal with the hardship instead of the complaint. He always believes that accident happens because life would like to give him richer experience. For humans, incredible goals could be achieved even the resources are limited.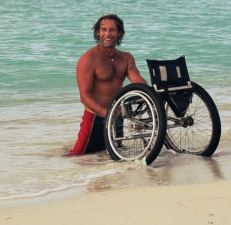 If you want to share your unbelievable experience, just join the Handiscover team through our Accessible Travel Blogger here. Let's discover the world with Handiscover.