It is exciting that Aron Anderson, one of the most popular speakers in amazing adventures and inspirational speeches in Sweden, has become Handiscover new ambassador!
Aron Anderson diagnosed with cancer at the age of seven. And two years later, the wheelchair has become a part of his life. However, the difficulties haven't prevented him from realizing his dreams. He is grateful for what he owns and always pursues incredible adventures.
"Life has so many opportunities! But it's you – and nobody else – who determines what's possible for you. Don't let others limit your goals and dreams." – Aron Anderson
The Adventurer
Aron was the first person in a wheelchair who climbed the Kebnekaise and the Kilimanjaro. Besides climbing, he also swam 37 kilometres across the Sea of Aland, skied 300 kilometres from Antarctica to the south pole and biked from Malmo to Paris. His unique and fascinating experience motivates other people to seek for their potentials and enjoy the life journey.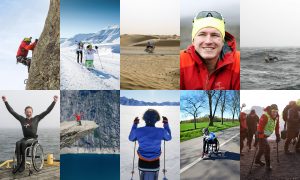 The Speaker
He is a vibrant International Speaker that touches so many by sharing his life experiences through topics such as Teamwork, Success, Adventurers, Inspiration, Perspective and CSR. Aron's story gives many of us the perspective, motivation and the tools that are needed to reach your goals.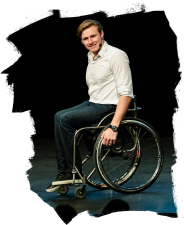 If you have a strong desire to share your exciting experience and inspire others to achieve their goals, just become our ambassador or a blogger through the Accessible Travel Blogger Program here. Let's discover the world with Handiscover!